Bloated Goat (BG) - The 1 Mile D+ run

31km +/-1600M
This course was created by Bernadette (aka B, aka Mama Bear) in late 2014, run initially with 3 GPS devices! The route was finalised by mid-2015. Badges of honour have gone to (Phatties past and present):
Bernadette's solo recce: July 2015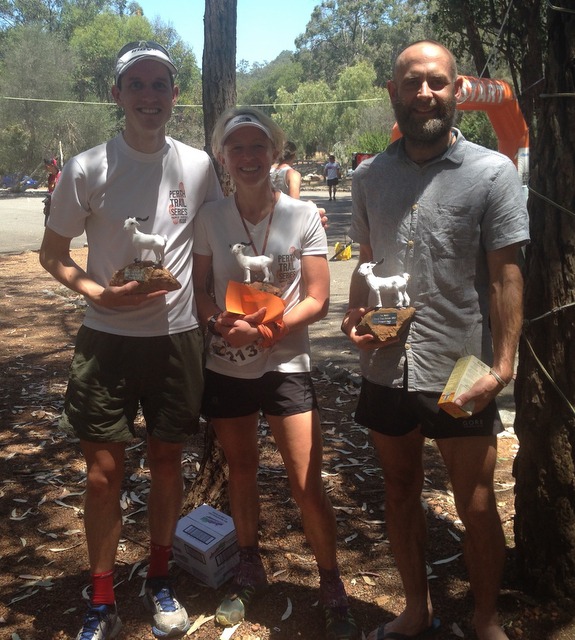 Rudi: July 2015 & Jane and Ian: October 2015. Photo was taken when all three ran the course as a race in November 2015
John, showing that indeed, it's a tough course: October 2015
Nicolas: November 2015
Brett, Matt and Shiri*: February 2016 (no photo yet)
*The dreadest asterisk: honourable mention for nearly finishing - they missed Emergency Crumble trail at the end!